Fiber Optic Network Management is the tasks required to plan, design, build, operate, and analyze a fiber optic network. With a well functioning management system, a network operator can install fiber faster, sell more services, reduce costs, and retain more customers.
In the past, fiber optic networks were difficult to manage. The lack of information, or rather the lack of organized, easily accessible information was a big problem. The most important document use to be a wall sized printed map of the cables and other network elements that made up the network. Along with that were filing cabinets full of CAD drawings and splicing information. Network operators would need hours to answer even simple questions about their network. For example, a network operator would have to pull drawings together and open multiple spreadsheets just to determine the route a single fiber would take in the network. If they were trying to track down a fiber break, good luck.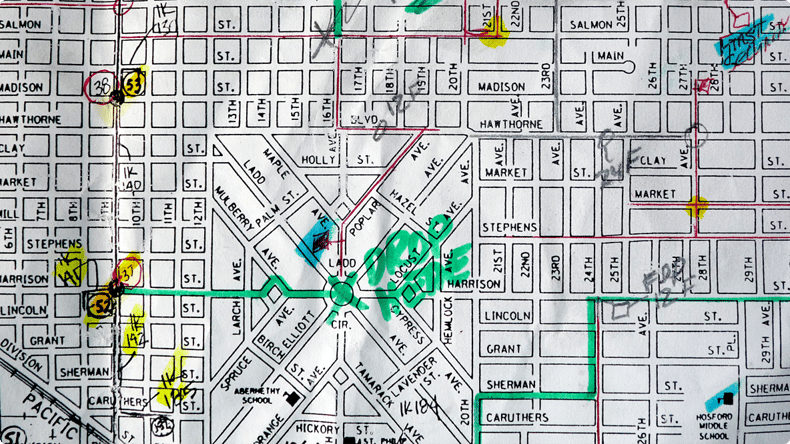 How can you plan a network if you don't know where the current network is? Even if you know where the cable is, what fibers within those cables have services traveling across them? Are there spare innerduct in the conduit you want to access? How many fibers will need to be available in order to add new services? How many wavelengths are on any given fiber? The information required to answer these and myriad other questions have got to be easily accessible in order to tame the growing beast that is a fiber optic network. But it isn't.
It would seem obvious that if fiber optic cable is buried in the dirt or hung on a pole, that someone would document that. Of course there are drawings that were used to plan such installations, so there is a record as to how the job was supposed to be done. But, how was it really done? Where was it really buried? Where was it really hung? And, when that information is known, where is it stored? It seems so easy to track! But, this perception of simplicity is one of the difficulties in getting good documentation. The network is not overly complex, especially when the first ring is built. It can be diagrammed with one color of marker on a whiteboard. So, documenting the network is not a priority. The mantra to "build at all costs" echos from trucks to utility trailers. Who cares about writing it all down, we can do that later. It's simple.
Well, it's simple until it's not. By definition a network ties things together and the more things that get tied together the more complex the network becomes. Until one day, somebody realizes that they need to add more customers but they aren't sure if they have enough fiber to allocate. By now, that whiteboard looks like a Kindergarten art project with colors from all parts of the rainbow. What is lacking is a system to keep things organized. That's why Fiber Network Management Systems were invented.