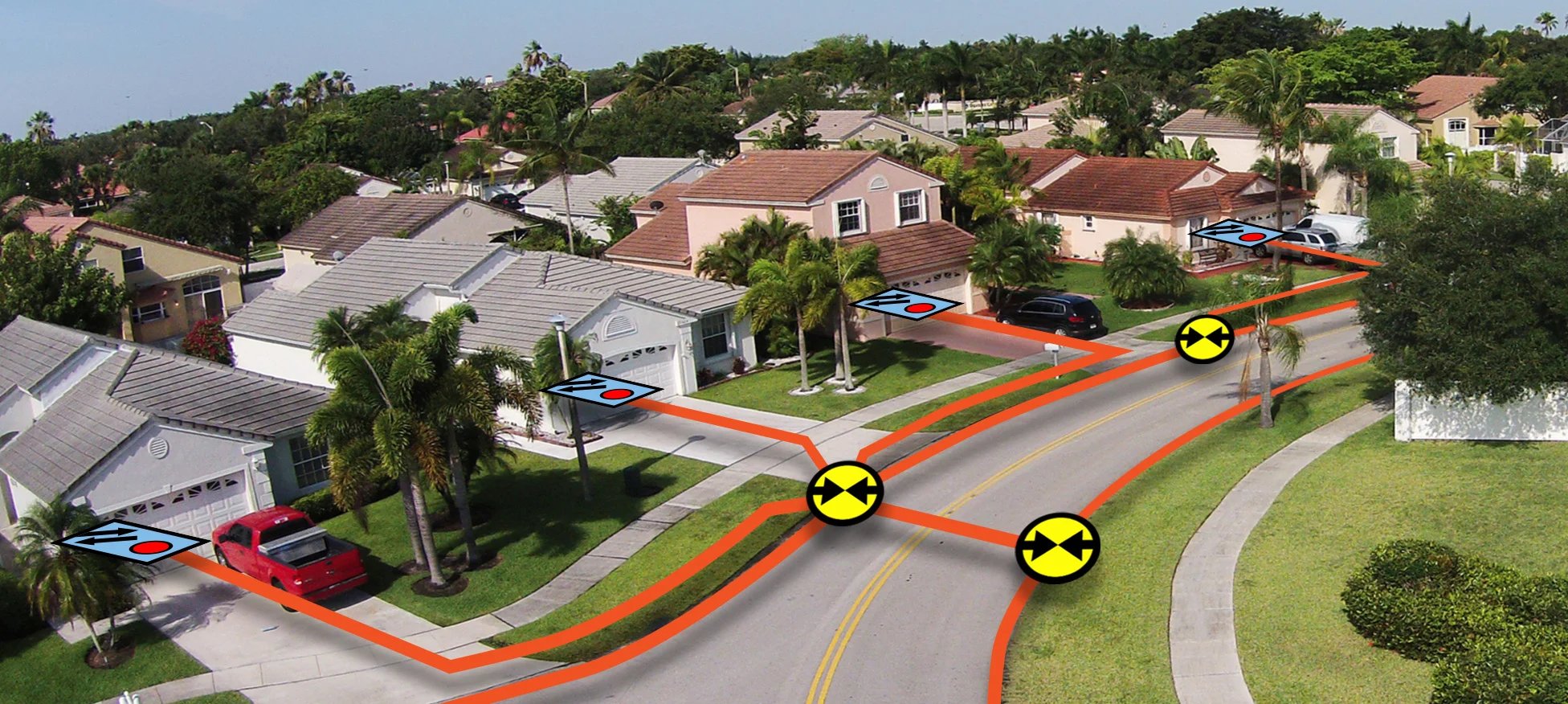 Fiber to the Home (FTTH) refers to the use of fiber optic cable to deliver broadband internet connections from a central location directly to the home. In a FTTH network, optical fiber is used over the "last mile," displacing DSLs or coaxial wires with lower bandwidth capacities.

"Fiber to the home" is one iteration under the "FTTx" umbrella category which identifies any broadband network design that connects optical fiber directly to a certain termination point. Other variants include Fiber to the Premises (FTTP), Fiber to the Building (FTTB), and Fiber to the Curb (FTTC).
With FTTH, homeowners get faster internet and increased bandwidth. They can stream higher-quality content and have more devices connected to the internet simultaneously. In addition, users can get internet and TV service over the same broadband connection.
FTTH is an attractive solution for network builders as the core fiber technology is "future proof," meaning it will be able to support broadband demands for the foreseeable future. Fiber cables have virtually unlimited capacity.
Nearly 20 million Americans have FTTH-enabled high-speed internet today. Fiber network expansion will be the key to supporting next-generation technologies in the home. The Internet of Things and AI applications will grow tremendously over the next decade, forcing network operators to utilize fiber more widely.