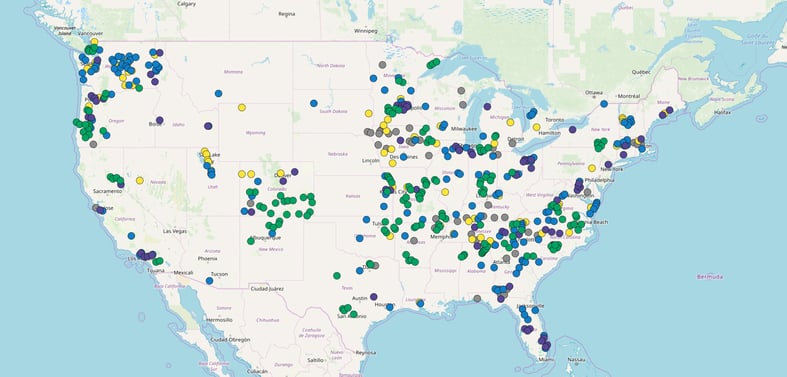 Today, many communities throughout the country are investing in their own publicly owned telecommunications networks. Rather than rely on external developers and private internet service providers (ISPs), local governments are building their own "municipal fiber networks."
In many cases, municipal fiber networks provide residents and businesses with quality broadband services at lower annual costs. Through these networks, communities are able to deliver high-speed internet directly to homes, spark regional innovation, and jumpstart economic development. They can also encourage healthy competition amongst ISPs if they choose to open their networks and lease capacity to different providers.
Local governments deploy municipal networks for various reasons. Many cities build networks in order to attract talent and tech pioneers to certain areas. Others must invest in their own infrastructure in order to have access to high-speed internet at all. Whatever the motivation, communities retain ownership and accountability over their municipal networks.
There are multiple ways that municipalities approach fiber network deployment. For some, it is important that the city owns every aspect of the network, from installation to management. Many other communities prefer to build the infrastructure and then lease capacity to private ISPs. The best path forward depends on the goals, resources, and preferences of the local governments. Currently, 500 communities have active municipal networks.
Municipal fiber networks can be an effective solution for closing "digital divides" that exist between different parts of the country. For a number of reasons, private ISPs are not able to deliver quality broadband in every market. Communities that lack access to high-speed internet continue to fall further and further behind in today's rapidly changing world. With municipal fiber networks, smaller cities can close the connectivity gap and keep pace with larger urban centers.